The knowledge of how to attach an email to an email using Gmail is priceless when you need to reference another email received or sent earlier.
This is useful when you are in any of the situations below.
To avoid controversy.
To give further clarification.
To reference a point started earlier.
To respond to a query.
To exonerate yourself from an accusation leveled against you.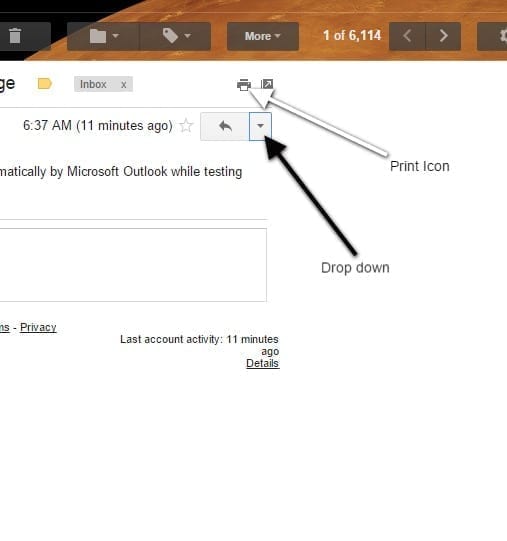 To achieve attaching your email to another email using Gmail, you can copy and paste. This is not the best method, because it may be said that you edited or changed some details before sending the mail.
How to attach an Email to an Email
These methods so far will help you to attach the email you like to reference into your Gmail before sending it. How then do you carry out this task.
Open the email you want to send as an attachment.
Click on the arrow down beside the reply button to show sets of button.
Or click on the print icon above the reply icon or button.
Select print.
You can print to PDF or change the print destination by changing to Google drive.
Click on save if you choose either the PDF or Google drive.
Once you have done that, Compose a new document or open the email draft.
Insert the document via the attachment icon or Google drive icon.
Select my drive for Google drive
Locate the saved email in the drive, select and attach.
And that concludes the process.
Method 2
This method will keep the sender and receiver details including time and date.
Click on the drop down beside the reply icon or button.
Select show original, this will open the real html code text of the email, which includes the date, time, address, subject and other relevant text.
A new page will pop up, depending on which browser you are using find the source, page source or view source.
You will find it under more tools in chrome and developer in Firefox.
Go to edit menu and save document as .txt on your preferred place.
You can go back to the new email and attach the saved email document.
How to attach an Email to an Email Outlook
Method 3
Connect your gmail to outlook using the default Gmail settings.
Once your emails have synced completely.
Click on compose email.
Select attach item, the icon has a clip on a mail.
A list will appear, select Outlook item.
Go to the folder where the mail you wish to attach is located. Either in sent items or inbox.
Somewhere on the left hand corner of the insert item, you will notice two options text only and attachment. The attachment is checked by default.
Once you pick your file select ok and your are fine.
The above examples are the three methods you can use to send email as attachment using Gmail.
I find that the best result is gotten using method 3, the guide above is how to attach an email to an email using Gmail. Is this guide easy to understand, share your opinion in the comment area.