Agar.io skins, cheats and strategy is essential for every Agar.io player. Agario is one of the fastest growing apps in the Apple and Google play stores. In less than six months of its launch the app has grown to over 10 million users on Google Play alone. It is estimated that the game would have over 100 million players across the platforms it is available on.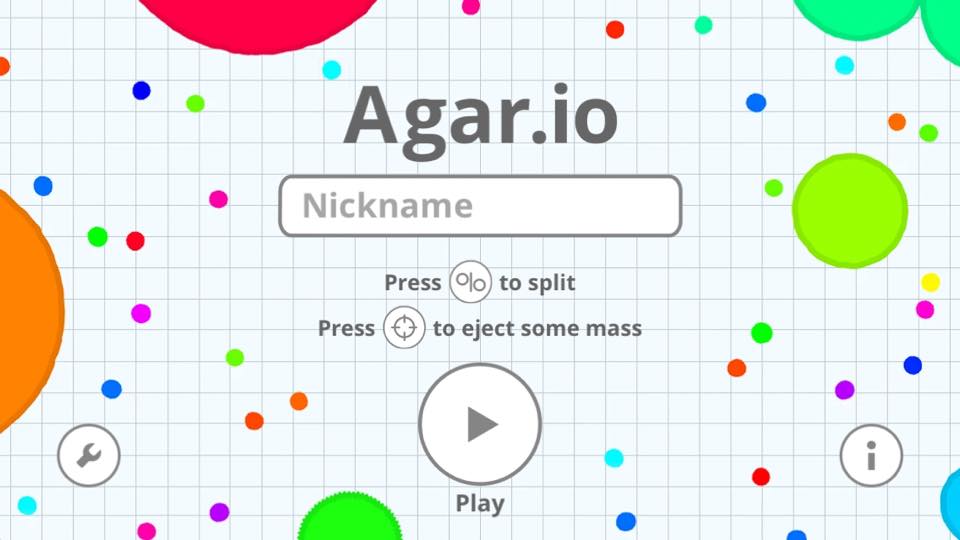 How to Play Agar.io
The game is a multiplayer online game, it requires a simple username to enter and play the game. It is one of the few games that players all over the world come together to play.
The game has a tiny cell belonging to each player, this cells may have a name or not. Some names come with a skin and some without, it is cool to have a skin on your cell.
How the game works.
Move your cell around to eat up smaller cells to grow bigger, but watch out for bigger cells that would feed on you. The more the smaller cell you consume the bigger you grow, it is a game of the hunter and the hunted. For most part of the game you are in the mix.
Grow to be the biggest leader of the pack, if you are consumed completely you are out of the game. The bigger cells also have to worry about virus that can blow them up into pieces.
To control Agar.io on PC and App follow the instruction below.
To control Agar.io with keyboard for PC
Up = Arrow up
Down = Arrow down
Left = Arrow left
Right = Arrow right
Spit = Space
Shoot = W
Press the keys to change direction and move. You can also use your mouse to control the game, your choice depends on your preference.
To control Agar.io on Android and iOS.
The game is played mainly on touch, you maneuver around by directing your cell with your touch to the right or left. You can can also turn to a corner by making an angle with your fingers on the screen.
The key features include.
Stop on release – If turned ON, your cell will stop moving when you release your finger from the screen.
Direction on touch – If ON, your cell will immediately move in the direction where you touched the screen. If OFF, you need to drag the finger when touching the screen to move in a new direction.
The changes above can be applied in the setting area of the game.
Agar.io Skins
The Agar.io skins are generated by the usernames, not all names have a skin. The following names would give your skins.
Some of the name will produce skins for PC and mobile apps while some will only show for either of them.
Note: Some skin names below are quite offensive, they are provided for information only. Not all countries have its own skin.
2ch.hk
4chan
8ch
9gag
Argentina
Australia
Austria
Ayy Lmao
Bait
Bangladesh
Berlusconi
Belgium
Blatter
Bulgaria
Boris
Bosnia
Botswana
Brazil
Bush
Byzantium
Cameron
Cambodia
Canada
Chavez
Chile
China
CIA
Clinton
Confederate
Croatia
Cuba
Denmark
Dilma
Doge
Ea
Earth
Estonia
European Union
facebook
Facepunch
Feminism
Fidel
Finland
France
French Kingdom
German Empire
Germany
Greece
Hillary
Hitler
Hollande
Hong Kong
Hungary
Imperial Japan
India
Indiana
Indonesia
Iran
Iraq
Ireland
ISIS
Italy
Jamaica
Japan
Kc
King Jong-Un
Latvia
Lithuania
Luxumburg
Maldives
Merkel
Mars
Matriarchy
Mexico
Moon
NASA
Nazi
Netherlands
Nigeria
North Korea
Norway
Obama
Origin
Pakistan
Palin
Patriarchy
Peru
Pewdiepie
Piccolo
Pokerface
Poland
Portugal
Prodota
Prussia
Putin
Qing Dynasty
Quebec
Queen
Receita Federal
Reddit
Romania
Russia
Sanik
Satanist
Scotland
Sealand
Sir
Somalia
South Korea
Spain
Stalin
Steam
Stussy
Sweden
Switzerland
Taiwan
Texas
Thailand
Trump
Tsarist Russia
Tsipras
Tumblr
Turkey
Ukraine
United Kingdom
USA
USSR
Venezuela
Vinesauce
Wojak
Yaranaika
Non performing and odd skins can removed at anytime, and new ones are constantly added. Skins are disabled in team mode.
Agar.io Cheats
Small cells can hide under a virus to prevent bigger cells from eating them up.
Quick split to avoid getting eating completely by a bigger cell
Spit to capture several small cells near you, be sure you are close.
Avoid bigger cells that can consume you.
Agar.io is a great game, you can play on PC, android and ios. I hope you have enjoyed this guide on Agar.io skins, cheats and strategy.