The circle launcher is a unique Rainmeter Skin plugin that launches an application from your desktop. It is fully integrated into the Rainmeter skin and can work alongside other plugins. It has animation effects, it is best to start the installation on a fresh Rainmeter skin.
Circle Launcher is easy to configure, you can place it or arrange the icon in any form. There are quite a number of icons you can install and add to your Rainmeter skin. This skin has been downloaded over 100,000 times and has over 14 daily downloads.
With over 140 Icons at your disposal, the launcher is constantly updated and follow the instruction to install without hassle.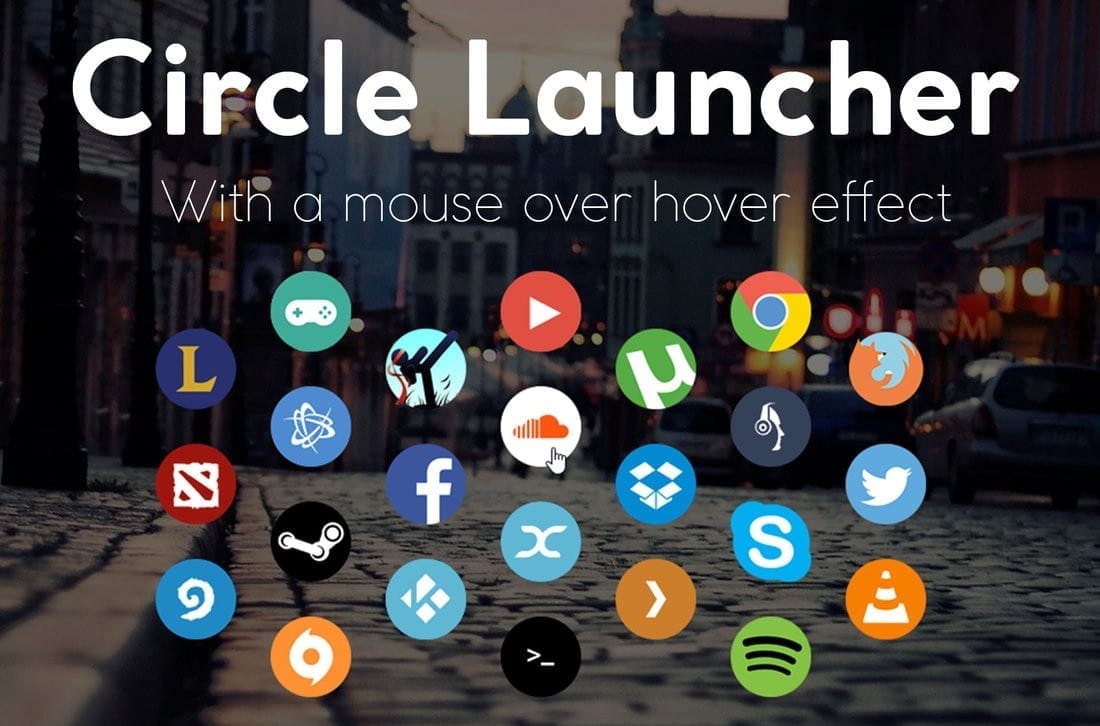 Rainmeter Circle Launcher
File size: 12.7 MB
Author: Lybrica
Circle Launcher