Fiverr introduced processing fee November 2014 to the amazement of its customers; this did not go down well with some of them. Over time the clamor for the removal as subsided, in a recent twist Fiverr has increased the processing fee by 100%.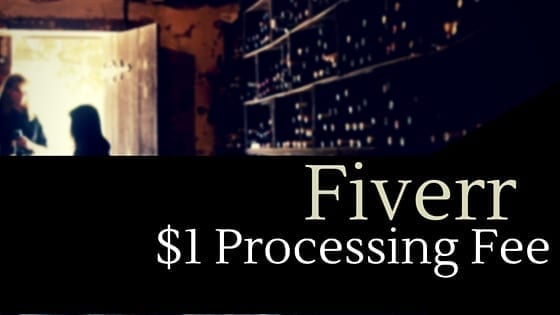 The new processing fee regime is now $1.00 for if you are buying between 1-4 gigs from the same seller. It increases if you add more than 4. They are yet to make an official announcement about the addition, though they have been communicating and promoting gigs on the email broadcast.
This increase affects all payments methods, what seems unclear is the basis for the increase. As it stands, Fiverr collects a commission on all gigs sellers, and now it charges customers a processing fee. Fiverr is not announcing it, is most likely an attempt to make it slip un-noticed.
If you buy up to $20 worth of gig from a seller, you will pay only $1 as processing fee it increases by 0.25 with every increase. If you buy a $5 gig from 4 different vendors, you will pay $1 processing fee x 4. This will be $4 paid as the processing fee to Fiverr.