Epic movies, scene and line needs to be played in slow motion, but how do you play a YouTube video in slow motion. If you are trying to learn something new on YouTube, you will truly appreciate the importance of having a video play in slow motion.
Dancers Moves, Food recipe, language learning, graphics tutorial, coding practice and more. You do not want to have any of the steps skip by so fast that you do not know or catch up with the steps or process. The slow motion will help you solve most of this endless playback loop.
How to Play a YouTube Video in Slow Motion using an online service
Youtubeslow is a website that allows you to watch any YouTube video in slow motion, to start you need to get the URL of the video and press SLOW IT to start watching. You can also loop a video from one point to another. This can help you learn or memorize a line in a movie.
With Youtubeslow can be slowed down to a quarter of its normal speed, half of it normal speed and one fifth of its normal speed.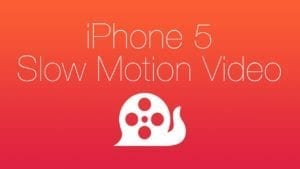 How to Play a YouTube Video in Slow Motion
YouTube has a control feature that allows you to play in slow motion, it is important to not that YouTube has inbuilt settings to regulate the speed of play. This can done by clicking on the settings icon, which looks like the engineering wheel cog, then select the speed.
Change the default status to a lower speed, like 0.75, 0.5 or 0.25. to play YouTube video in slow motion.
Another method often overlooked considering the number of people who have the app installed on their device is the use of vlc.
VLC is a music player app that can allow you to stream videos, using the playback tab, change the speed to slower. This instantly activates the YouTube video slow motion.
YouTube Video Play in Slow Motion
Using RowVid you can play video in slow motion, this application reduces the speed of play from normal to slow motion. You can visit the website, paste the url to start the playback in slow motion.
Mobile Apps to play video in slow motion include Slo Mo Video,  This is the best way to edit the playback speed of your videos. Choose from your library or record a new one with the camera. Select from a wide variety of speeds.
Slow Motion Video FX make a slow motion video! You can also make magic fast motion video. Output video can be uploaded to Youtube or Instagram – show your friends and get hundreds of 'likes'!
lets you choose the speed of the output movie. A few ideas:
– record your speech and make it slow – you'll sound really strange
– make your speech fast – you will sound like a tiny little mouse!
– record some objects falling down like – table spoon, nuts, seeds and… make it slow – it will look funny!
– to record you spitting water and slow it down
– record your pets in slow motion