Why iPhone 7 and iPhone 7 Plus review, which includes the price and key features. The Apple smart phone brand is one of the worlds most powerful. With a huge cult following and a massive market share, it is a brand you cannot but notice.
The newly released iPhone 7 and iPhone 7 Plus release is coming earlier than speculated this may in itself be a marketing strategy, to beat the market before competitors dilute the release sales.
iPhone 7 and iPhone 7 plus review
Apple announce the official launch of the long-awaited Apple iPhone 7 and 7 plus, it was officially launched today Wednesday,  7th of September 2016 at the Bill Graham Civic Auditorium in San Francisco where Apple revealed the Apple iPhone 7 and iPhone 7 Plus. The Mobile phone giant has really made some stunning and huge improvement into the iPhone 7 and iPhone 7 plus
Battery
New improved Battery
iPhone 7 lasts 2 hours more than iPhone 6S on average
iPhone 7 gets 14 hours of Wi-Fi browsing and 7 Plus gets 15hours
Longest Battery in an iPhone
iPhone 7 Plus delivers on average 1 more hour of battery life than 6S+
Camera
12 MP wide-angle and telephone cameras
5.5" retina HD display with wide color gamut
Optical Image Stabilization
7MP Facetime HD Camera
[amazon_link asins='B01N9YOF3R,B01M1EXQY4,B01MUHZ2PS,B00YD546IA,B06XZBX4GL,B01N6YAP98′ template='ProductCarousel' store='sacoiwa-20′ marketplace='US' link_id='ec79e06c-a91f-11e7-879c-f1fba8d4ac22′]
There is another new style addition in the camera app called portrait, which uses the telephoto lens on the iPhone 7 Plus which is designed to add a blurred background to make the subject really pop.
They're designed to create a built-in zoom feature. Press the 1x button to zoom in to take a picture with the telephoto lens rather than the usual wide-angle. That photo will be at 2x.
If you want to zoom further, you're using software zoom but starting at 2x so you'll find it's much better quality.
 Protection ( Water and Dust)
This resistance meant re-engineering it from the inside out (IP67 protection standard).
Water and dust resistance
Sound
Stereo Speakers
Processor
A10 Fusion chip, which is a 64bit chip with four core, the A10 Fusion. (why Fusion?) 64-bit 4-core. dual-core processors 40% faster than A9
LTE Advanced up to 450Mbps
OS
iOS 10
Shape
iPhone 7 does look a lot different with the new shiny back and absolute unique unibody. Looks like it's almost the same shape and size as the 6S as we have expected. An aluminium body
Color
iPhone 7 and iPhone 7+ silver, gold. rose gold, black, jet black
New Home Button
Storage
iPhone 7/7+ plus  comes in 32gb,128gb, 256gb storage
Graphics
The display of the iPhone 7 and 7 Plus is 25% brighter
Apps: Adobe Lightroom 90% of the features of raw editing like the desktop version
Big graphics and processing boosts, Graphics are 240X faster than in the original iPhone
Accessories
 Apple has taken the headphones in iPhone 7 and 7 Plus to Lightning and they are including them in the box
Lighting to regular headphone and adapter. That will be included in the box.
Apple's getting a headphone dongle in-box
To recap what features we should be expecting  on the Phone 7/Plus:
IP67 water resistance, new cameras, force touch home button, no headphone jack, new AirPod compatibility, A10 w faster chip, low-power mode, improved battery Permalink
Apple will start Pre orders starting from September, same as Apple Watch and  on September 16 iPhone 7 and 7 Plus will be available. That's next week after  the 28 regions will be available, and 30 more a week later and there will be a fast turnaround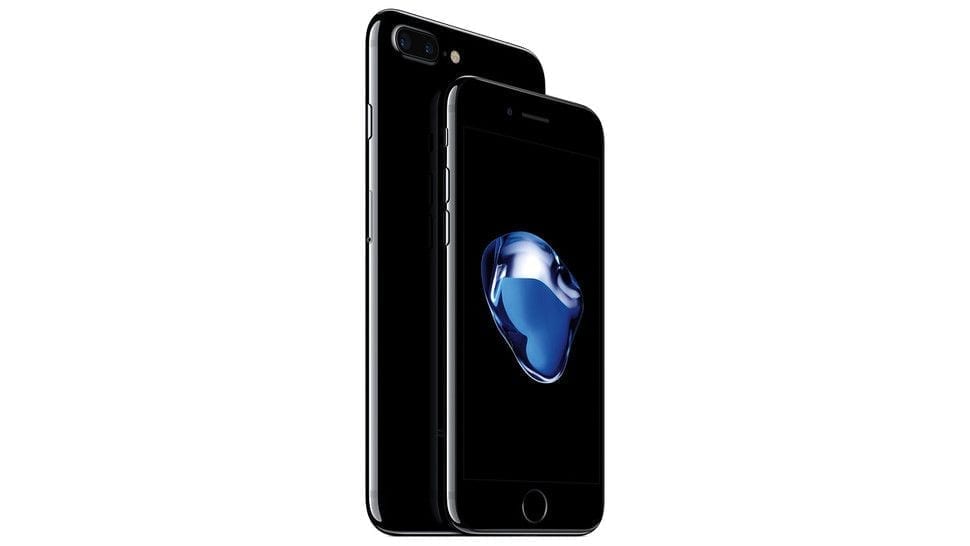 iOS 10 will be available beginning from September 13
Price of iPhone 7 will start from $647
Rate the new iPhone 7 and iPhone 7 plus review.