Cheats & Hacks
Instagram Video Downloader with Apps for Android and PC
---
Restriction forces need, you like a picture, gif or video on Instagram, but you cannot download. Then Instagram video downloader for apps on android and PC is what you need.
The Instagram video downloader allows you to collect videos, photos from instagram accounts easily. This works for android, pc and mac. The apk or app for downloading instagram videos and photos is mostly free and requires the url or link of the video or photo.
Instagram is now a widely used by over 100milion users worldwide. It is projected to increase to 150 million users by next year to tell you that a lot of users are joining every day.
Instagram Video Downloader
Instagram is a mobile picture sharing platform online for social networking, and video sharing services that enables the users to be able to take their pictures and videos and share them with their videos and pictures publicly or privately on the app. Also it can be linked to other social network platforms like the Twitter, Facebook, Flickr, and Tumblr.
Well, statistics has shown that Instagrams users have a daily upload of over 80 million photos per day. I bet you see a lot of pictures on your newsfeed daily, even if you happen to have few accounts of Instagram accounts you are following you will still have some great video that you might love to save but so, unfortunately, Instagram does not allow users to be able save the videos and pictures.
But not to bother we got your back, we will walk you through on how to have your videos and pictures saved on your devices.
Make a Screenshot and crop the photo
This is one of the easiest ways to save the pictures on Instagram using your mobile phone.  You will need to first take a screenshot of the pictures you like to save on your device. After screen grabbing the picture(s) then you will  go to edit pictures and then crop the picture(s). Follow the below steps:
1 Take the screen grab of the pictures.
Go to Photos or pictures >> Screenshots or camera roll
Tap or click on the edit button
Tap or click on the crop button and select the part you want to show on the pics or the important part you wish to keep and crop off the unimportant part.
After you tap or click on done and then save button.
This is one of the easiest methods to have your picture saved but when you want to save a couple of pictures say over 30 Instagram pictures you will need a fast and easy method to save it.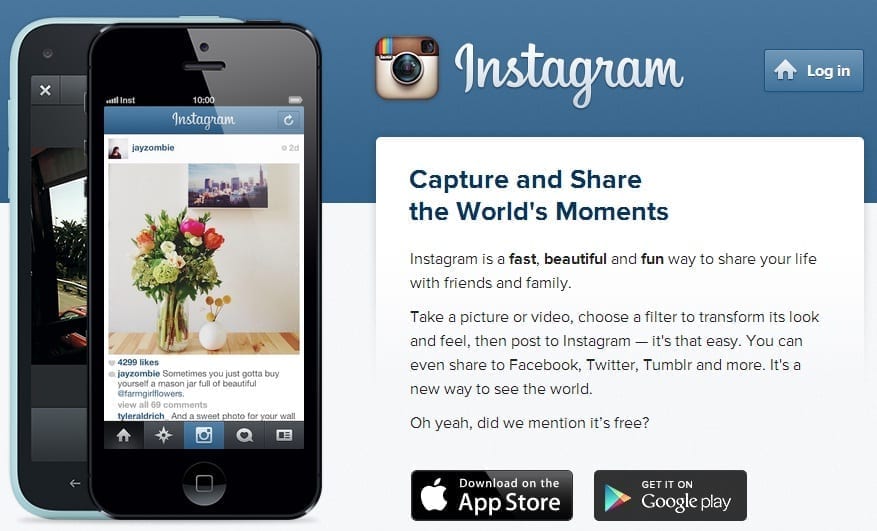 Instasave
This is a lovely and a great application that helps to download videos and pictures on Instagram. It does not require users to add their login data to this application before it works, all you need to do is to copy the Instagram video or photo link and then paste it into InstaSave.
Immediately you paste the link, you will be then be transferred to a preview tab; then you can now choose to save the video you like or not to save. All saved videos will be saved in your videos in the downloaded tab.
Instake
You can download the Instake the app for free  or this. You have to first run  the application and then you will have to input your Instagram login details. To download pictures with the app you have to follow this process.
You will need to tap the left corner and after then choose if you will like to view newsfeed, your own pictures and trending pictures or the one you really like.
You will have to double tab or click of the images you wish to download.
Then tap or click the ARROW sign on the screen to download the Instagram picture.
Pictures will now be saved on your download on your device. It is unfortunate that Intake does not allow you to save videos, so if you wish to save videos it is best you use Instasave.
IF by IFTTT
This is a very good app for those who has a lot of social media accounts and wish to merge all accounts into one application. It has a lot of features, but the one we are interested in now is downloading Instagram pictures and videos. IFTTT will download your pictures or videos to your drop account automatically, which means you have to have the following accounts.
Instagram
IFTTT
Dropbox, Evernote or Google drive in case if you don't like dropbox
If you have all these above-listed accounts then follow the steps below:
You will need to connect your Instagram account and your Dropbox account to your IFTTT account
You will need to choose a Recipe readymade setting for your goal.
Click on Activate Recipe to have your videos on Instagram automatically downloaded on Dropbox
Flow
This is an app that really must have app if you have plans to have your videos or pictures saved on your iPad or iPad Mini. The design of the app is so stylish and well designed and provides you with most of the Instagram features.
You can as well check all the newsfeed, likes videos and photos of followers or friends, and you can also comment, receive notifications about new followers. You can do virtually everything you do on Instagram except that you can take pictures. Another great feature it has is that you can turn the video auto play off and on it is so useful when you are using a cellular data.
To download Instagram videos with Flow you will simply need to open the video or picture that you wish to save on your device, then tap or click on the 3 dots at the far bottom right corner of the device and then you will choose the save to camera options and download the Instagram videos or photos to your device.
If you find any new Instagram video downloader, please share it below so that we can update this post.