The Best GBA Games Emulator, Pokemon, and ROMS of all time complied to help you navigate the Nintendo Game Boy Advanced world. Emulators help you play you games on unsupported devices, and the pokemon reign has been resuscitated with the Pokemon Go. The roms are not left out, it is always in great demand.
Looking for the best GBA games, we have compiled the list of the very best of Game Boy Advance Games. The list have rpg, Pokemon and racing. Some of the games you probably have never played before, this is the best time to try it out.
If you are really looking for the best GameBoy advance games then you are on the right part. I will be giving you some of the best GBA games. Please note you will have to have a GBA player or a console to play all the listed below and you can also play them on your PC.
The Legend of Zelda: A link to the Past
This is an action game that presents the combating of four players which make use of a sword to fight their opponents. It can be played as a single player and it has like two different for specifically for the convenience of gamer. This is a great action game that can keep gamers busy for a very long hour.
Pokemon Emerald
Pokemon Emerald is one of the best GBA games and it has a perfectly good combination of Pokemon Ruby and Pokemon Saphire. This is a wonderful epic adventure  that can be found in the game. It brings in a lot for the players that you can not find in other versions of the Pokemon. Players will also find other added missions and locations in the game.
Mortal Kombat : Deadly Alliance
This is one of all time best games and maintains the top 100 games anytime due to the graphics of the game and it is stunning art. It has a lot of combat battles as the name reads, and a lot of moves. You will really love this game as you discover a lot of interesting action packed throughout the gaming session.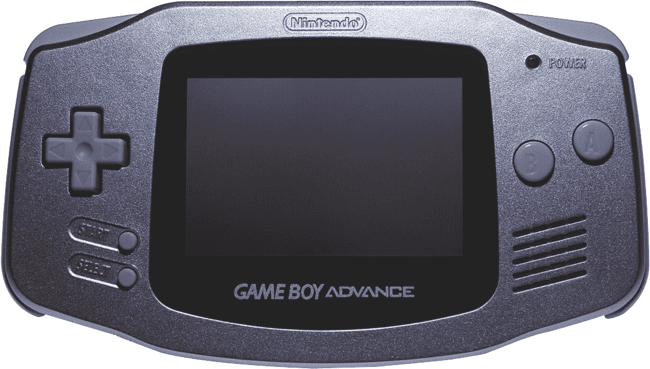 Dragon Ball: Advance Adventure
If you are a die hard fan of Goku and his mates then I bet you will surely love this game and definitely want to get yourself the Dragon Ball: Advanced Adventure. The game contains a lot of diverse adventures of favourite character right from the root. There are other 27 added supportive characters but the original adventures that you can see from Goku and his mates . This is a multiplayer game that involves a one on one combat.
Mario and Luigi Superstar Saga
The story involves one hefty witch that uses her black magic on Princess Peach and exchanges her speaking power and then some explosive into the speaking power. You 'll now have to take Mario and Luigi to the nearest Kingdom while you are trying to chase down your opponent who is Bowser and eradicate the curse placed on Princess Peach. A very thrilling and exciting game that raises the adrenaline and excitement of the players at all time.
Harvest Moon: Friends of Mineral Town
As the name denotes, this game prepares you to harvest a lot of crops. The crops you have sowed and the time has come to harvest them. It is very similar to the famous games named Farmville. It is very energizing where you represent a farmer and your primary duty is not just to harvest crops but also breed livestock, a poultry, and many exciting roles. So be geared up to be an outstanding and successful farmer.
Fire Emblem
This another mind blowing and challenging game that has a very good storyline. It has been recognised and appreciated by the gamers and it has now become a lot popular and accepted among the gaming community. You will have your own team containing different characters that have different special skills and then a combat will then take place between your own team and the opponents teams.
Please, you can stress your mind a little but to try and remember the spinning tops that are also known as Beyblades. You are free to enjoy the Beyblade in your custody and you can move it around in different types of ways to destroy the enemies Beyblade.
Pokemon Leaf Green
The Pokemon Leaf Green is the reproduced version of the real original version of Pokemon Blue version. It also has another good and wonderful storyline and excellent graphics for gamers. It has a lot of similarities with Pokemon Fire Red, but a little of the storyline.
Final Fantasy-I
This is another combat style game and it a lot of platforms, this game will thrill you for long lasting hours , so I 'll employ you to now start now and pick your best heroes and then you can form a team against your opponent.
Grand Theft Auto
These games suggest what you will be discovering, it more about Auto, which you will have to drive a lot of cars, sports cars, trucks, swat vans and several different tasks. It is once of the most thrilling games and also the weather is so strange and uncertain. You 'll have a lot of missions in  the game.
Sonic Advance
This is another thrilling games and it has some good characters and a lot of different levels. It has a good graphics and power levels which you can play with 3 players.
Fifa 07 & FIFA 10

This game is for soccer fans and this is a kind of supports that is proved to be one of the most outstanding, although their a lot of sports games available for gamers. But Fifa was immensely popular among gamers.
Need for speed Underground 2
It has 3 different modes, you  can drag, drift and also add a circuit to add to more excitement to your feel racing competition. After you can tune up your racing users for good and quality performance and top high notable manufacturer cars will be added to it
Mario Kart: Super Circuit
Mario has now returned for the fans of Mario with additional eight very unique characters and with a lot of 40 tracks. It supports multiple users  and it can be played under two different modes which are the Time trial and the Grand Pix.
Since the introduction of Nintendo Games till date, these games have rocked our world. It is timeless and the very best of Game Boy Advance Game you can play. You have great Pokemon Games, roms and emulators to help you enjoy your favorite of the Best GBA games.