TubeMate – The fastest and most famous YouTube downloader – TubeMate YouTube Downloader is an app for downloading YouTube videos directly to your mobile phone. It allows you to have your favorite videos on your device's SD card to watch them whenever you want.
Using the app is as simple as accessing the video that you're interested in on the "browser" that comes integrated in the app itself and touching the green arrows that you'll see located on the bottom part of the screen.
At that moment you can select the video quality you want to download. It normally has many different resolution options adapted to the different Android devices compatible with the application.
The downloaded videos will be stored on your SD card by default, but you can move them around from one location to another, however suits you best.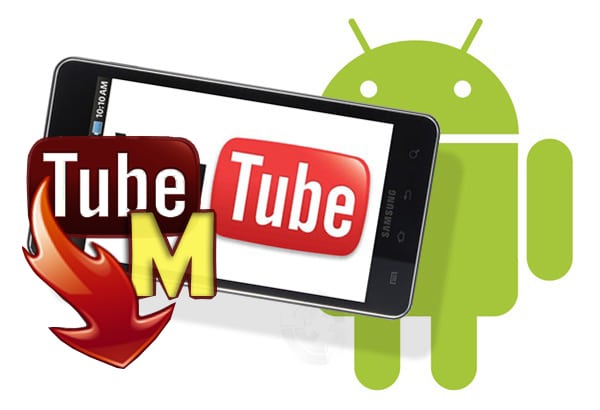 TubeMate YouTube Downloader is a very easy-to-use video downloader whose main strong point is exactly that–you can have get your hands on any video in seconds.
Visit http://tubemate.net to get more information
[The original fast download technology]
* Fast download mode(with multiple connections for a download)
* Multiple download resolution options
* Background, multi-download
* Resume downloading
* Convert to MP3 (powered by MP3 Media Converter)
* Playlist as video/audio(powered by Meridian Player)
* Share your video finds via Google Buzz, Twitter or e-mail at the tap of a button
* YouTube search and related videos suggestions
* Save favorite videos to your YouTube account, create playlists
TubeMate YouTube Downloader enables you to quickly access, search, share, and download YouTube videos. Because downloading always happens in the background, you can go on watching YouTube, surfing the Internet, tweeting, and listening to your music as you download.
[Available resolutions]
1920×1080(Full-HD): GalaxyTab, Galaxy S2, PC
1280×720(HD): high-end devices
640×360: general devices
320×240: low-end devices
640×360, 854×480(FLV) : Android 2.1 and over
(the available options depend on the quality of the uploaded video and your device)
Terms Of Use : TubeMate must only be used for private purposes. Any commercial use of TubeMate is strictly forbidden and will be pursued in a court of law.