Uncategorized
Rom Manager APK Free Download – Premium App V5.5.3.7
---
Rom Manager APK Free Download – Premium App V5.5.3.7 is the latest version available for download. The Rom Manager APK is the best tool Android Root users need to update and manage the apps and files on their device.
Details of the Rom Manager APK
File name: com.koushikdutta.rommanager-5.5.3.7-5537-minAPI8.apk
Version: 5.5.3.7 (5537)
Uploaded: October 2, 2014 at 1:03AM GMT+0100
File size: 3.6 MB (3,776,829 bytes)
Minimum Android version: Android 2.2+ (Froyo, API 8)
Target Android version: Android 4.2 (Jelly Bean, API 17)
MD5: 8dd1489c4cce643e02cb6ddfacbfe21a
SHA1:35b43bdc12473577aa4c172018fcb0649f32020b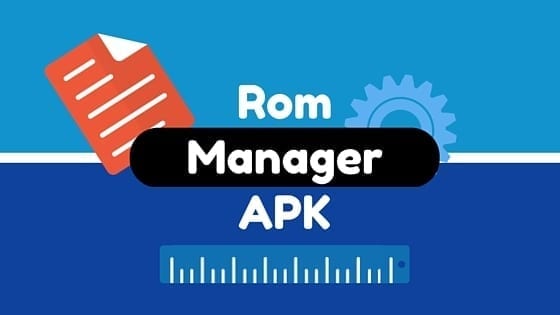 Features of Rom Manager APK
Flash your recovery to the latest and greatest ClockworkMod recovery.
Manage your ROMs via a handy UI.
Organize and perform backups and restores from within Android!
Install ROMs from your SD card.
Install your favorite ROMs over the air!
Incremental update zips (save your data plan!)
Premium ROMs
Receive notifications for when your ROM is updated!
Automatic backups
Install Queue
Web Connect
Backup Download Server lets you easily transfer backups as flashable zips to your computer.
To install the Rom Manager APK you have to follow the installation procedure root user adopt, you will  be warned about installing an app from an unknown source, allow it to end installation on your device.
If you find it difficult to use the Rom Manager, you can try the ES File Explorer APK and the Root Explorer APK. If you have privacy concerns or does not like using google account, you might run into a slight challenge with the Rom Manager permission to connect to your Google Account, though access to private data and passwords is not possible. It poses a potential threat to the would be user.
If you have issues with the Rom Manager, you can Flash an alternate recovery and flash back to ClockworkMod. The following users may some difficulty though they can be managed, Droid, Samsung and HTC users.
Rom Manager APK