Developers
How to Access Facebook Full Desktop Website On Android & iOS
---
Facebook on mobile can be a pain, learn how to access Facebook Full Desktop Website on Android & iOS with the 2017 updated interface. Facebook is simply one of the best way to connect with the family, friends and the world. It can however be a pain when surfing the Facebook app on your mobile becomes a pain.
If you notice carefully Facebook has different interface for their mobile app, that is why your friends Facebook Mobile interface may be different from yours. The downside of this is that your Facebook app may not get interface update on time.
To solve this mess, accessing Facebook full desktop website on your android and iOS is the easiest way to access the full features of Facebook. Some features are totally not present on the Facebook mobile. In some cases it is difficult to navigate to a feature your are accustomed to on the Facebook full desktop site.
Facebook Full Desktop Website On Android & iOS
In the recent past, it was quite easier to switch between mobile and desktop versions. You are even prompted to select between the two. So what happened? where did this feature go, this is as a result of making Facebook app more user friendly.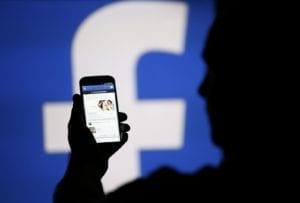 The Facebook full desktop website has technically vaporized, because the focus is now to build from mobile up to desktop. If you notice well, there are some mobile enable features on your Facebook for desktop. This include the responsiveness of the page.
Ok! enough of the background let now fix this issue. Here i will teach you how to access Facebook full desktop website on android and iOS.
Accessing Facebook Full Desktop Website on Android and iOS
The easiest way to access Facebook full desktop website is by following this simple Facebook URL below.
Facebook Full Desktop Homepage.
Without apology, I know this works and take note of the instruction below.
Notice that Facebook bombard you with instruction to upgrade to mobile, after detecting you are on a mobile phone. This is because they have they data and from their end, connection is a big issue for users. Hence the need to make their application lighter and run faster.
To avoid frequent repeat visit to this site, bookmark the Facebook Full Desktop Homepage Site on your device.
The secret to accessing the Facebook Full Desktop in 2017
Do you know that url's make a difference when it comes to Facebook, accessing the Desktop is often dictated by the the url you are visiting.
Open your favorite browsers
Click on the mobile URL access point
Once you are on Facebook mobile homepage, tap on Menu
Go to the option Desktop site to switch to the desktop version.
Bookmark this website for reference or better follow us on twitter, Facebook or Google Plus
The universal solution to accessing Full desktop on mobile phones
I was almost rounding up this guide when I remembered that their is one more trick, that has always been available. Browsers have a global convention, like a guideline or agreed feature deemed to be best practice.
One of such is the Request Desktop site, switch to Desktop site depending on how the browser names it. This is built into every mobile browser to allow a quick switch from the mobile view to a desktop view. It essentially gives you the chance to make any mobile view turn to a desktop view.
In my case I use a Safari browser and a Chrome, on my Safari there is an icon sitting in the middle of other icons, that depicts open slide the options visible to the left and tap the 3 dots horizontal icon called more. This will reveal the option to switch to desktop site.
On Chrome you will see the 3 horizontal dots on the top right, tap it to reveal a menu. Scroll down and select request Desktop site.
Also remember that there is a reason for making websites responsive and mobile. It is safe to rotate screen where content and icons is small. Also remember that the secret key for accessing Facebook full desktop website is the domain name you have entered on the URL.