Softwares & Apps
Whatsapp APK Download for Android, iOS, Blackberry, and Windows
---
Whatsapp APK Download for Android, iOS Blackberry and Windows PC is available for free, with the latest version of the APK.
Minimum requirements:
Android OS 2.1 or above
Unlimited internet data plan recommended
Tablet devices are not supported
WhatsApp Messenger is a cross-platform mobile messaging app which allows you to exchange messages without having to pay for SMS. WhatsApp Messenger is available for iPhone, BlackBerry, Windows Phone, Android and Nokia.
https://web.whatsapp.com/ is for syncing your mobile apps whatsapp to your PC,
To download WhatsApp, visit the links above to download on your phone. Once installed, ensure that the friends who you wish to message have WhatsApp installed on their phones. If they do not show up under the Favorites screen (Contacts tab on Android), carefully add their numbers to your phone contacts:
Enter the number the same as you would if you were to make a phone call to that person. Double check to make sure you entered the number correctly.
If this is an international phone number, do not use any exit codes or leading 0s. Start all international phone numbers with a + sign, followed by the country code. For specific examples and instructions.
Open WhatsApp and refresh your Favorites list (Contacts tab on Android).
Whatsapp APK Features
File name: com.whatsapp-2.12.7-450354-minAPI7.apk
Version: 2.12.7 (450354)
Uploaded: March 14, 2015 at 12:47AM GMT+0100
File size: 18.86 MB (19,775,487 bytes)
Minimum Android version: Android 2.1+ (Eclair, API 7)
Target Android version: Android 5.0 (Lollipop, API 21)
MD5: bc0a04e08a74ce05bca2fd12d09d5f2a
SHA1:a104d05ce0c91fee29a2bcd9f2f26414c0a0fc63
Official Download Sources
Download for BlackBerry from our site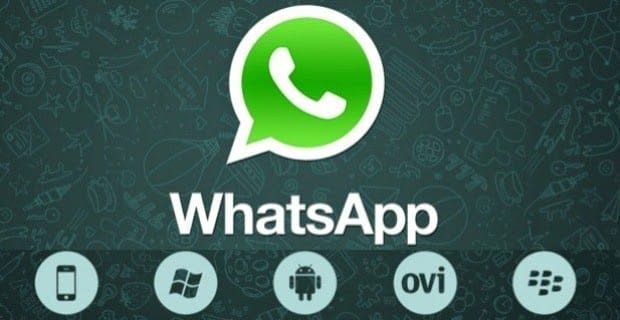 The whatsapp apk for download on android, windows, ios, Nokia and blackberry is free and easy to download.