Kik is a robust platform that does not only support messaging but also a browser that allows users to play third-party games. Meeting new people is possible through games, engagement with friends are better with games.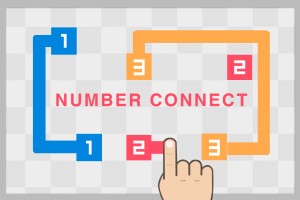 How Kik Games Started.
This started when Kik developed a browser for its platform, this encouraged them to accept third-party developers. They also collaborated with game developers to come up with enlightening, inspiring and entertaining games that Kik users would love.
Prior to Kik having games officially on its platform, Kik users have played question and answers game, texting games and the likes. Which I may have given birth to the Kik games.
On this premise they have rapidly launched new games weekly for their over 200 million app users, with time Kik users started getting invites from friends and getting to see featured games on their side bar.
The best part of the Kik Games is that you do not need to download the games, it is already embedded on the platform, it is free and without hassles.
Common features of Kik Games
Kik games can be searched for on Kik Browsers
There is no need to enter passwords or usernames to play the games.
You do not need to download the games, with this there is no need for game updates and game app storage.
New games released frequently
Premium game publishers develop games for Kik messenger.
Types of Kik Games
Kik games come in various forms, so I have categorized them according to the method they are played.
We have the question and answers game, which requires one person to ask and the other to answer. Participation can be from two or more users.
The Puzzle game is also very common, it is simulating and fun. You can play different puzzle games on Kik with friends, sometimes you can engage multiple friends at once.
Copy and Paste Kik Games may seem to be basic, but it is one of the foremost means of meeting new people on Kik. It involves copying and pasting question and responses. The back and forth make it interested and you will often find yourself anxious to get a response.
Kik flash Games come in different modes, it has adventure, racing, sports, anime and other similar modes. This type of games is addictive and it generates lots of players naturally.
Other game type include, sports, arcade, strategy and Cards.
Best Games you can find on Kik
To play kik games, search  for the game on Kik browser using the game's name.
Squared on Kik
This is  a puzzle game you can play in Kik, it is often played independently however you can engage with friends and challenge them by getting the highest score.
One Word
This game is the first of its kind on a platform like Kik for its developers, One word was created by Zynga a premium game developer. The user solves word puzzles based on images presented to them. It is collaborative and also engaging.
Word with friends
This is another game developed by Zynga, it is popular on google play store and apple store. Word with friends can be played on Kik without leaving the kik platform, it is light and also allows users to engage with each other.
2048
You can now play the popular app on Kik, this is a fun and brain tasking number puzzle game. To play join the numbers and get to the 2048 tile, you aim is to get the highest score.
Prism
Prism game on kik involves matching same colors to form a newer one, you have to do a high score and make sure you keep save enough space to allow new tiles creation.
Other Kik Games
Strategy Games
Chinese Checkers
Win by placing all of your marbles onto your opponent's side of the board first! Move the marbles to adjacent spots, or jump marbles over each other. Just like the traditional Chinese Checkers boardgame, it takes a bit of strategy. Do you have what it takes?
Space 4 in a row
Play a classic game…in outer space! Outsmart your opponent by strategically placing your pieces to connect them. Block their attempts while setting your own pieces up. Connect 4 in a row to win!
Zombies can't Jump
Grab your weapons and construction kit and prepare for the zombie invasion! Challenge and fun await you in this original, nail hammering zombie defense game. Don't let the zombies get you:  build your defenses, collect powerful weapons, and unleash your survival rage. Battle your way through 20 original levels and unlock 2 survival challenges, all re-playable in different ways. And remember: zombies can't jump!
Super Grocer
Play the role of a new store owner in Super Grocer! The store is bustling and there's not time to lose. Fulfill your customers' requests as quickly as you can and watch your earnings grow. Meet the least dollar amount to level-up. Keep your customers happy to trigger a happy hour bonus!
Creatures of Gaia 
You are a Beast Master! Save the island of Gaia from a lurking evil with the help of fearless allies. Discover over 150 extraordinary creatures and train them to fight. Lead your creatures to victory in turn-based battles where good tactics are key!
Tutti Frutti
Have some fruity fun with this addictive and sweet connect-five game! Like the board game you know and love, but with more moves and new challenges! When you can place your chip anywhere on the board, there are so many ways to win!
Intergalactic Battleship
Earth is under attack! A powerful alien race has devastated our planet's defenses. As commander of our last remaining fleet, you and your forces are all that is left standing between us and annihilation…Position your ships carefully, estimate your enemy's possible location, and fire your missiles when ready!
Candy Drop
Try your hand against the computer in this yummy connect-5 game! Beat your opponent by connecting 5 candies in a row and enjoy a sweet victory! Just like the board game you love, now playable on the mobile web!
No Candy for Bad Mice
You're Whimblyberg's resident Candy Maker! You specialize in making the most delicious candies in the world. But lately it hasn't been so easy. Pesky mice have taken up residence in your factory, and the town's exterminator is booked for the month! Avoid these bothersome pests while creating your sweet edibles, and finish before time runs out!
Checkers
Your classic checkers game with a variety of ways to play! Choose from Beginner, Easy, Normal, or Hard with either 8 or 16 pieces. Build up your strategy skills and beat the computer at every level!
Yatzy 
Get your dice rolling in Yatzy, a classic game of luck and strategy! Play against yourself to beat your high score or compete against a computer opponent to see who can round-up the most points!
Pirates and Cannons
Put together pirates and cannons – and you'll have a BLAST! Shoot your opponent's fleet with torpedoes, triple bombs, or dynamite from the sky. Find cool treasures and get rewarded. Buy new items from the shop and defend your pirate pride!
See – Kik messenger for windows and mac pc
Kik Puzzle Games
Number Connect
This puzzle game has only three rules:  1. Connect all matching numbers by drawing paths between them, 2. Use every tile on the grid, and 3. Don't let paths intersect. It's trickier than it looks! Are you curious, enthusiastic, or obsessed?  Find out with 100s of multi-level, perplexing puzzles of spatial logic! Your brain will thank you.
Suduku by Tre Sensa
Sudoku is the numbers game everyone is playing! Give your brain a workout using logical deduction. Develop your skills with varying levels of difficulty–Easy, Medium, or Hard. Helpful hints are there for you if you get stuck.  Sensei Sudoku will keep your mind sharp with this challenging puzzle!
Shuffi
Shuffl is a classic tile-sliding puzzle game, but in this version, you can upload your own photos! Bring all the tiles back into the original position. Sounds simple, but it is pretty difficult! Choose to solve puzzles of either provided images or your own photos.  Earn stars to unlock new levels!
Brainie
It's not a shame to use your brain! This game will check your mad math skills. Select a combination of numbers to equal the value displayed at the top. Start with simple arithmetic and move on to more complex multiplication and division in this tile-matching game for math-lovers!
I know Art
How well do you know art? Take this short, sweet quiz and find out! Guess what is under the sticky note on the painting. Is it fruit, an animal, a building, a UFO…Is it something you never noticed before? Featuring 20 world-famous masterpieces, this game is educational, entertaining, and fun!
Twins Family
The twins family has been dispersed! Help the twins get back together by tapping on the blank cells between them, which will fuse them together. Assemble all the twins to level-up!
Color Blast
In this very colorful game, you need to tap groups of blocks of the same color to blast them and clear the board! Larger groups earn more points. Tapping ten or more blocks will earn you cool rewards! How many points can you score?
Sage Math
Math goes medieval in this action-packed educational game! Defeat your attackers by adding, subtracting, multiplying, or dividing the number on your shield by the number on your attackers shield so your total matches the number on the skull. Bone up on your math while defending your medieval village!
Fruit Pop
Connect the fruit to gain power-ups and bust the tiles! Drag your finger or mouse along to form chains of fruit. Beat the levels to earn awesome power-ups and star ratings!
Hetrix
HEXTRIS is an original tile-matching puzzle game inspired by a classic. As blocks fall towards the inner hexagon, prevent them from stacking beyond the outer hexagon by connecting 3 or more blocks of the same color to clear them. Rotate the inner hexagon to make matches and watch your score grow with every combo cleared. Keep your reflexes sharp: blocks will fall faster the longer you play!
Diamond Hunt
The task is simple: solve the puzzle, get the diamond. But the hunt for the diamond is harder than it looks. Slide tiles to match shapes and form new shapes, each one bringing you closer to your goal. Score high in this increasingly difficult puzzle game!
Farm Pets
Farm Pets is a fun and addictive farm-themed match 3 game! Swipe the target number of pets to clear each level. Each level has multiple features and bonus items. Clear bonus levels to unlock special rewards and new levels!
Jelly Slice
Jelly Slice is a unique brain and puzzle game that will make you smile. Use your finger to slice jelly and collect stars through a number of challenging levels. Jelly Slice takes you through many sticky obstacles, offering a variety of new challenges each level.
Kik Racing Game
Sprint Club Nitro
A 3D arcade style racing game with 9 increasingly challenging levels across 3 different landscapes. Race among 20 cars to the finish line and collect nitro boosts on your way. Spend your race winnings on upgrades to improve your car – from better grips to higher top speeds and longer nitro boosts!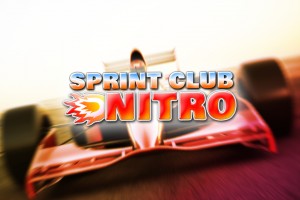 Kik Sports Game
RealSoccer
Hop onto the pitch, it's soccer time! Choose from 9 teams and 3 levels of difficulty in this casual, arcade-style soccer game. Will you choose Team Fun, or perhaps Team Mean? Dribble, tackle, defend, shoot, and score your way to victory!
ProBasket
Shoot hoops like a basketball superstar! Tap and release to shoot the ball into the hoop from different distances and angles. Make several shots in a row to get combos! Unlock achievements and different basketball courts in this exciting sports game!
Speed Pool King
How many balls can you pot before the time runs out? Clear the table as quickly as you can in this fast-paced pool game that pits you against the clock. Pot multiple balls in a row for extra bonuses!
Paddle Game
Sometimes it's the simplest games that are the most fun. How about playing tennis with yourself? All you need to do is concentrate and make sure that the ball remains in the air. Try it out. How long can you keep the ball bouncing?
See – Kik Usernames for boys and girls
Card Games on Kik
Royal Solitaire
Play this freecell game and satisfy your solitaire craving! Almost every hand is a winner! Unlike traditional solitaire, this version allows you to see all the cards at once so you can build stacks of suits faster. You'll never look at solitaire the same way again!
Cherry Slots
Try your luck in this fun and fruity slots game. Ask yourself, do you feel lucky? Hit the jackpot today.  You don't even need to go to Vegas. Just pick a bet, pray for jackpot, pull the crank, and let Lady Luck do the rest! Three cherries in a row wins the jackpot!
Kik Arcade Games
Marbles
Marbles is a fun, colorful bubble-shooter game. Match the marbles to make them fall and clear the board before the remaining marbles reach the bottom. As the game progresses, the screen gets smaller
Super Space Cop
You are the Super Space Cop! Drag, tap, and hold to take out the NeoZark Pirates. Avoid the enemy fire and watch out for their high-tech ships and weapons. Collect power-ups to boost your weaponry. It's you against many; brace yourself for the fight!
Crates
Crates is a simple, addictive game where you click/tap to jump over crates that cause explosion on contact. You need to be quick and extremely precise or you will be stuck trying to beat your friends on the high score list for a long time!
Submarine Dash
Swim freely through beautiful underwater environments. Collect coins and use them to upgrade your crappy sub to world-class submarine. Avoid rocks and rockets with unique and fun power-ups. Join the adventure and see how far you can go!
Zlotnan
Zlotnan is hungry! Feed him by dragging and releasing his tongue to catch falling coins. Don't touch the falling snowflakes! The more coins you catch, the faster the coins and snowflakes will start to fall. Catch more than one coin at a time for bonus points.
Magic Marbles
Shoot the marbles into colorful groups before they fall into the drain! Use the cannon to make groups of the marbles that are the same color so the groups disappear! Eliminate your chain of marbles before time runs out!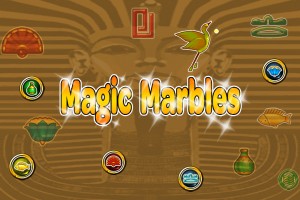 Sweets or Tweets
The birds flying by can offer either a sweet surprise…or something else! Tap the birds to make them drop sweets. If you don't pop them quickly enough, they'll drop something nasty that the monsters shouldn't eat.
Enjoy any of these games on Kik, remember to play on of the search using the games on the Kik browser. Share this with your friends and let me know which of the games you really enjoyed.
If you have any additions to the games above, please feel free to include them in the comment area.
Reference: Google Play Store